Over the past few years, 3D Printing has been quietly creating news in the Silicon Valley. With the advent of new equipment and the backing of new age tech-entrepreneurs, this field has a lot of prospects in the near future.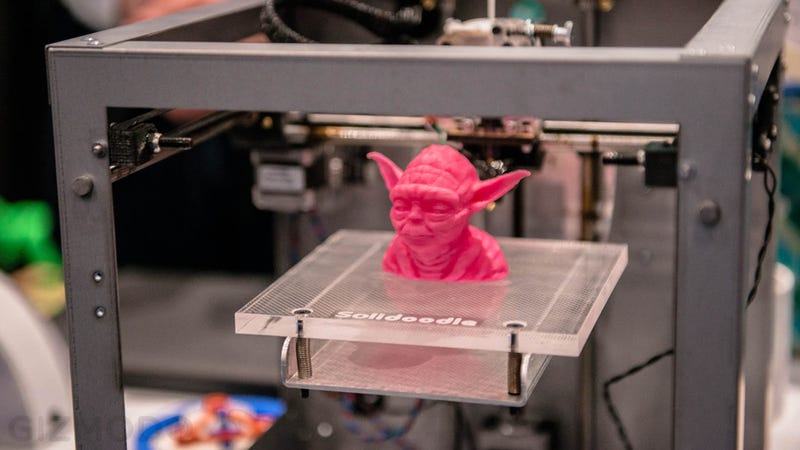 Recently, Carbon, a California based startup, secured a handsome funding of $81 million which will provide traction to its aim of developing 3D printers which can produce car parts, essential medical devices in a jiffy !!
When we are talking about 3D printing, why only restrict it to automotive or medicines ? Indeed, its prospects run the gamut from use in apparel industry to creating a house of your own . And just imagine – you can create a 3D printer from a 3D printer ! Cool, isn't it ?
India too has embraced this emerging technology at a slow yet tractable way. Some of the startups based out of Bengaluru and Delhi are exploring the numerous possibilities that this tech holds for the future. HP launched its 3D printers in India recently and aims to foray into fields of arts, jewellery design once the Indian market displays an elevated demand.
You never know what future beholds !! What about an ultra- small 3D printer which fits on our palm which provides you access to cloud. So, once you train your 3D printer about things used in daily life like car keys, books etc. you can easily travel baggage-less and 3D print these objects as and when required !!
As of now, it seems all sci-fi and magic maybe but that's how all engineering marvels initially look, right ?
References:
https://www.reuters.com/article/us-tech-carbon/silicon-valley-3d-printing-startup-gets-81-million-in-new-funding-idUSKCN11L2IQ
http://www.livemint.com/Industry/2uGgSVuOUXTmnzLB6BIi3M/HP-launches-3D-printers-in-India-for-Rs25-crore.html
Google images